Cauliflower Soup Recipe

This creamy cauliflower soup recipe is an ideal vegetable soup recipe for those who love to be able to recognise what is in their soup yet still have that creamy consistency and a soup that is full of flavour.
Hot and rich the perfect soup for a cold winter's day accompanied by a slice of buttered bread and a roaring fire nothing compares. Perfect for lunch or dinner.

Please know we love feedback so either drop "Easy Healthy Recipes For Kids" a line via the Contact Us page.
Comment or review here your experiences and successes with the recipe. Or even share your favorite recipe.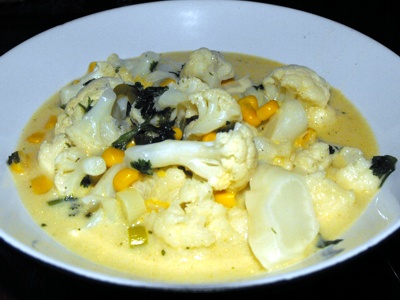 Cauliflower soup
Cauliflower soup recipe ingredient list: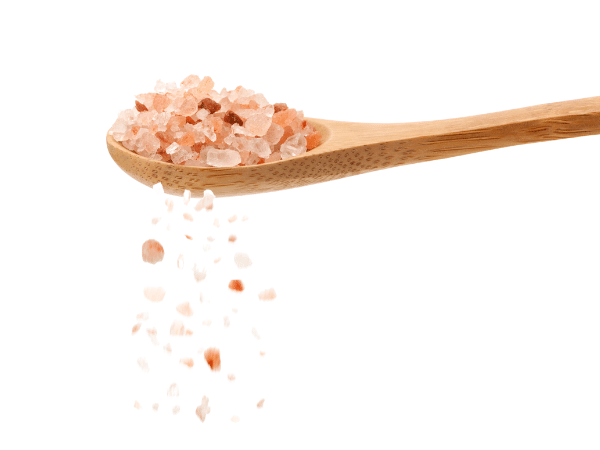 Salt
Bouillon cube
Sweet paprika
Corn
Spring onion
Garlic
Cream
Parsley
1 cauliflower floret steamed
500ml of water
3 tablespoons of butter
3 tablespoons of flour
1/2 teaspoon of nutmeg
1 teaspoon of white pepper
1.5 teaspoons of salt
2 teaspoons of vegetable stock powder
1 teaspoon of sweet paprika

1 can of sweet corn
2 spring onions sliced
2 cloves of garlic
200ml of cream
1/2 cup of parsley

Kitchen utensils:
Receive a free to download 27-page e-booklet:
Banana Smoothie Recipes For Kids
and subscribe to our monthly newsletter filled with new recipes, ideas and insights.

The cauliflower recipe step by step:

Cut the cauliflower into florets and wash thoroughly. Fill the cauliflower into the steaming pot and let it steam for about 10 minutes, it should still have bite.
Heat up the 500 ml water. Either fresh water or use the water leftover from steaming the cauliflower florets. In the meantime heat the three tablespoons of butter and stir in bit by bit the three tablespoons of flour. When the flour forms a smooth consistency with the butter fold in small gulps of hot water. Season the soup with half a teaspoon of nutmeg, one teaspoon of white pepper powder, one and a half teaspoons of salt, two teaspoons of vegetable stock powder and one teaspoon of paprika.

Now it is time to add the cauliflower, the sweet corn and the sliced spring onion. Let it all simmer on low heat for another 10 minutes.
Lastly stir in the 200ml of cream and sprinkle the chopped parsley on top. Taste and adjust the seasoning to your liking. Take the soup of the heat and let it rest for 5 minutes so that the aroma can develop.

Serve while hot.
After your cooking adventure please return to give feedback on the cauliflower soup recipe. For more soup ideas visit Food to Grow on Pinterest.

Did you try the recipe?
Feel free to share your thoughts 🙂.