Easy Tiramisu Recipe

Simple But Always A Special Treat
This easy tiramisu recipe is one that I make all the time. It is my all time favourite dessert.
Tiramisu originates in Italy and could be classified as a cheesecake. I make it with a sponge cake base soaked in cold strong coffee and either an orange liquor or almond liquor or if you want child friendly vanilla essence (which also has alcohol). A creamy cream cheese (or mascarpone) and egg and sugar mixture is spread over the top. This layering system is continued once more and topped with grated chocolate. It's just delicious!
Ever since I was about 5 years old I was in love with this dessert I dont know what it was, maybe it was the alcohol and caffine or maybe it was the spongy and creamy combination. It was however only until a few years ago that I took the initiative to actually make it myself.
I know that many recipes call for store bought sponge fingers but I have never used them before, I use this easy sponge cake recipe. I feel that it is worth the effort of making it all yourself. It tastes so much better when you know how much effort you have put into it. If you have an extra 30 minutes to spare i really recomend making your own sponge cake.
Tiramisu is a great dessert to make for when you are entertaining because it is easy to make a day ahead. It always tastes a just that bit better and harmonised the next day.

Easy tiramisu recipe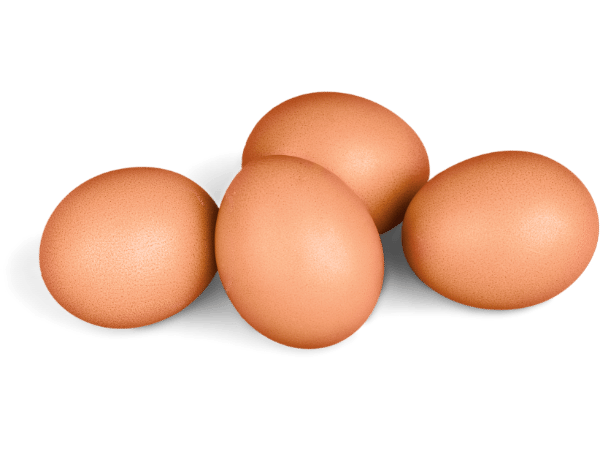 Egg
Sugar
Cream cheese
Chocolate
Ingredients to the easy tiramisu recipe:
5 eggs - separated
2/3 cup of  icing sugar
300g of cream cheese or mascarpone
250ml of cold strong coffee
1 sponge cake (bake it in the form you are planning to use for the tiramisu)
80g of dark chocolate finely grated
Optional:
3 tablespoons of amaretto or cointreau
or
1 1/2 tablespoons of vanilla essence
Method on how to make tiramisu:
Prepare the 250ml of strong coffee and let it cool. Add the optional flavour: 3 tablespoons of amaretto (almond liquor), or 3 tablespoons of cointreau (orange liquor), or 1 teaspoon of vanilla essence.
Bake the sponge cake in the shape and size of the form you plan to use to pepare your tiramisu.
Separate the egg yolks and the egg whites (use a clean and dry bowl). To make sure that the eggs are wholly separated after each break use a glass before you add it to the rest of your eggs. This method allows you to check if your egg is still OK.
Wisk the egg whites first until soft peaks form. (This saves one clean up in between because you can go from egg white to egg yolk but not the other way round).
Beat the egg yolks with the sugar until the sugar has dissolved and the mix is light and fluffy and leaves a ribbon trail when dropped from whisk.
Add the cream cheese or mascarpone and beat until the mix is smooth.
Fold in the stiffened egg whites.
Half the sponge cake horizontally. Return the bottom half back into the form and sprinkle half of the coffee over it and the second half over the top layer.
Spread half of the cheese mix on top of the base sponge layer.
Place the second layer on top followed by the second half of cheese mix.
Dust with the grated chocolate, cover and cool in the fridge. The flavour develops best when it is prepared one day before consumption.

How did the easy Tiramisu recipe go ? We love your feedback.
Click the thumbnails for recipes using eggs fried, cooked, baked and raw:

Egg related article:
Egg production - free range eggs, battery farmed eggs and barn laid eggs
EasyHealthyRecipesForKids

|
Egg Recipes
| Easy Tiramisu Recipe