Sweet Potato Salad Recipe With Fennel And Spinach

This sweet potato salad recipe (or more commonly known as kumara salad recipe in New Zealand) makes a complete meal. But, the salad is also perfect as a side dish to an oven-baked fish fillet.
Sweet potatoes are root vegetables. They are a super-food filled with many nutrients. Sweet potatoes are high in vitamin A, C, E, beta carotene, and potassium. They are served steamed, roasted, or raw.
We cannot compare potatoes with sweet potatoes as they are completely different in taste and color and consistency. However, we can replace the potato with sweet potato in just about any recipe, or add them in general.
In New Zealand, you find three sorts of sweet potatoes. These are red, gold, and orange. My favorite one is orange, which coincidentally has the sweetest taste of the three. The red-colored kumara is the most available one. It has a distinguishable red skin with white insides. The orange-colored kumara tastes the sweetest, closely followed by the gold kumara, and then the red one.
Please know we love feedback so either drop "Easy Healthy Recipes For Kids" a line via the Contact Us page.
Comment or review here your experiences and successes with the recipe. Or even share your favorite recipe.
Sweet Potato Salad Recipe

The sweet potato salad with fennel goes well with an oven-baked fish fillet. Hoki, salmon, or mirror dory fillets are good choices.
Prep Time: 15 minutes
Cook time: 15 minutes
Yield: 4

Salad ingredients:
600g sweet potato/kumara, steamed and cooled

300g fennel

300g spinach
Dressing ingredients:
Step by step:
Steam the whole washed sweet potato in a steam pot for about 15 minutes. Peel and cut into mouth-sized pieces. Add the cooled sweet potato cubes to your salad bowl.

Wash and slice the fennel and add to the salad bowl.

Clean the spinach, use a salad spinner to spin dry it, chop it roughly, and add to the salad bowl. 
To make the sauce fill all the ingredients into a dressing shaker. First, the juice of one orange followed by one tablespoon of apple cider vinegar, one teaspoon of mustard, three tablespoons of olive oil, one-quarter teaspoon of ground ginger, salt, and pepper. Shake well!
Pour the dressing over the salad ingredients and toss the salad with salad servers.

Enjoy!

We love feedback. Return to comment and leave your thoughts about the sweet potato salad recipe.
Receive a free to download 27-page e-booklet:
Banana Smoothie Recipes For Kids
and subscribe to our monthly newsletter filled with new recipes, ideas and insights.

Follow an image link to learn about the ingredients:
Kumara
Fennel
Spinach
Orange
Apple cider vinegar
Mustard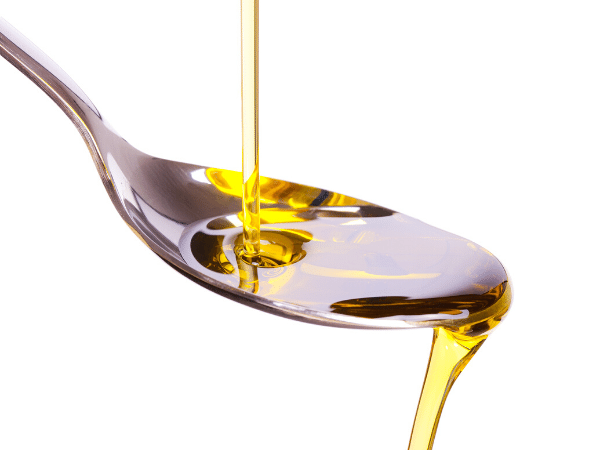 Olive oil
Ginger
Did you try the recipe?
Feel free to share your thoughts 🙂.