Pumpkin Bread Recipe, A Recipe Alternative During Autumn Season

A pumpkin bread recipe is a great way to involve kids in baking bread and learning about how to transform your simple homemade spelt bread by adding seasonal ingredients like pumpkin to make it an autumn treat.
My family experimented with bread making quite a bit. The simple spelt bread recipe is one of the best results we achieved. So it is only natural that the spelt bread dough is used as a base recipe.


A clear advantage that encourages home-baked bread
First, there is no additional sugar, second, the spelt flour is fermented and has reduced phytate levels, and third, a reduction in gluten by adding a gluten-free component like pumpkin to it.
Please know we love feedback so either drop "Easy Healthy Recipes For Kids" a line via the Contact Us page.
Comment or review here your experiences and successes with the recipe. Or even share your favorite recipe.
Pumpkin bread recipe

In the pumpkin bread recipe, one-seventh of the flour content consists of steamed and then mashed pumpkin. Further additions are pumpkin seeds and cumin spice in its ground form. Use the dough to bake two loaf of bread or twenty buns.

Prep time: 15 minutes
Rest time: 6 hours
Bake time: 60 minutes
Yield: 2 loaves/ 20 buns

Ingredient list:
The amount makes two loaves (22cm/13cm) or twenty buns that are perfect for using as burger buns.
6 cups spelt flour, white
1/2 cup pumpkin seeds
1 tsp cumin, ground
1 tsp of yeast granules
1 - 1 1/2 cups of water, lukewarm
3 tsp of salt, Himalayan crystal salt
1 cup of kefir
1 cup pumpkin, steamed and mashed (250g raw)

Tip:
Rushing when baking bread results in a dense outcome.
Setting aside time for the fermentation is essential. There are no shortcuts in bread baking. If the dough did not rise to at least double its size, the result is a lot denser.

Directions to the homemade pumpkin bread recipe:
Measure the six cups of spelt flour into a large kneading bowl. One that takes about five liters.
Add the half cup of pumpkin seeds, the teaspoon of ground cumin, the teaspoon of dried yeast, and the three teaspoons of Himalayan salt.  
Now pour in the 1.5 cups of lukewarm water and one cup of kefir.
Knead all ingredients until a smooth mass has formed. If the dough seems too dry and it is difficult to bind all flour in one flour ball add one or two tablespoons of additional water.
Let the dough ferment and rise in a warm place for 6 hours. (If something crosses your baking schedule, punch the dough back, cover it and keep refrigerated for up to 2 days.)
Preheat the oven to 200 C°.
Prepare two loaf forms. In the example of using heat-proof glass forms, our suggestion is to grease them with butter or coconut oil and dust them with flour or desiccated coconut.
At last, knead under the cup of steamed and mashed pumpkin. Split the dough evenly into two halves and place each in a 13cm by 22cm loaf form. Alternatively, shape about 20 buns.
Cover with a towel and let rise for thirty minutes.
Bake the bread 200 C° for 20 minutes. After twenty minutes reduce the heat to 180C° and cover with foil. Bake for 40 minutes. The finished bread should have a honey-colored crust.
Before enjoying your home-baked pumpkin bread let it cool down.
Enjoy its delicious taste!


Receive a free to download 27-page e-booklet:
Banana Smoothie Recipes For Kids
and subscribe to our monthly newsletter filled with new recipes, ideas and insights.

Follow the image links to learn more about the ingredient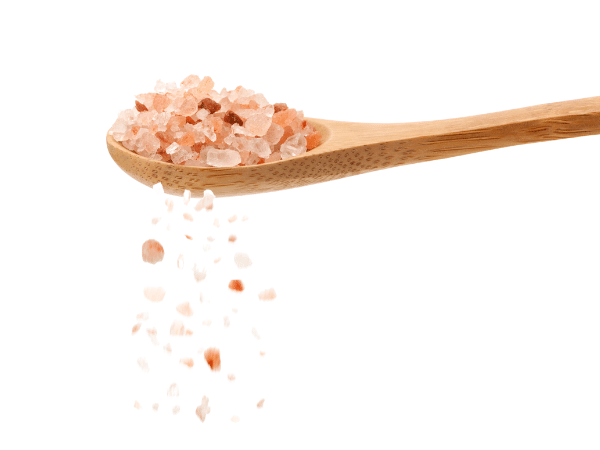 Salt
Pumpkin seeds
Cumin
Did you try the recipe?
Feel free to share your thoughts 🙂.