Chickpea Curry Recipe With Beef

This chickpea curry recipe is one of those rare flexible recipes that taste great with or without meat.  Therefore those who prefer a vegetarian curry can just leave the beef out everything else stays the same. Chickpeas and sweet potatoes or kumara are just another good combination for a warming mild to spicy curry.
Please know we love feedback so either drop "Easy Healthy Recipes For Kids" a line via the Contact Us page.
Comment or review here your experiences and successes with the recipe. Or even share your favorite recipe.
Curry with chickpeas

Ingredients:
For 3 to 4
Ginger
Turmeric
Yellow onion
Garlic
Chili
Cumin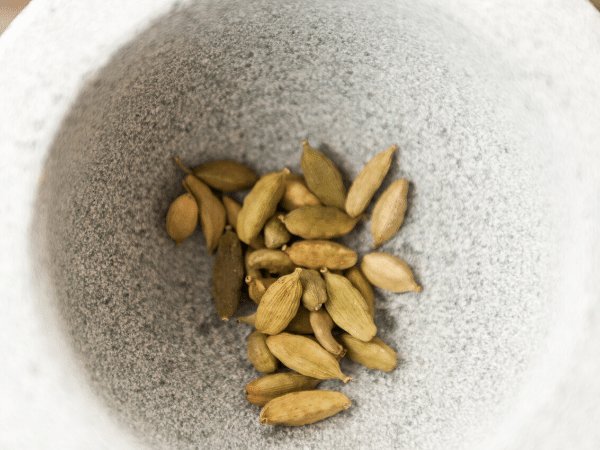 Cardamom
Coconut oil
Beef cubes
Tamarind paste
Bouillon cube
Chickpeas
Coconut cream
Kumara
Coriander
3cm piece of ginger
3 cm piece of turmeric root or 1 and ½ teaspoons of ground turmeric
2 onions
2 cloves of garlic
1 mild red chili
1 teaspoon of cumin
½ teaspoon of cardamom
½ teaspoon of chili flakes
2 tablespoons of coconut oil or another oil better suited for higher temperatures
300g of beef cubes, about 2cm sized
1 tablespoon of tamarind paste
1 and ½ teaspoons of vegetable stock powder
1 cup of chickpeas
1 can of coconut cream
1kg of sweet potato
1 bunch of fresh coriander
Serve with  Basmati rice

Cooking directions:
Receive a free to download 27-page e-booklet:
Banana Smoothie Recipes For Kids
and subscribe to our monthly newsletter filled with new recipes, ideas and insights.

Soak the chickpeas over night.
Soak the tamarind in a one and a half cup of water for 1 hour or longer. Before using it remove the pits by straining it through a sieve.
Peel and finely dice or crush the three cm piece of ginger root and turmeric root. Thereafter peel and dice the two onions and the two cloves of garlic.
Wash and slit the mild red chili lengthwise and remove the seeds. Then slice it thinly.
Heat the two tablespoons of coconut oil in a large pan or a soup pot on low to medium heat. When hot fry the prepared ginger and turmeric roots briefly for about a minute with the teaspoon of cumin and the half teaspoon of cardamom. 
Add the garlic, onion, red chili and the chili flakes.
Now stir under the beef cubes and let them cook through.
Drain the soaked chickpeas and mix them under.
Strain the soaked tamarind and pour the gained tamarind juice into the pot stir and add the can of coconut cream and the one and a half teaspoons of vegetable sock powder. Let the dish cook on low heat for about 20 minutes.
Wash and scrub or peel the sweet potatoes. Cut them into 1 cm thick slices or 2 cm cubes. This depends a bit on the size of the sweet potatoes.
Mix them under and let the chickpea curry simmer on low heat for another 15 to 20 minutes. Give it a stir in between to assure that there is enough liquid. Add more liquid if it is required.
Serve with Basmati rice. Enjoy!
We are curious how you got on with this chickpea curry recipe, so please come back and share your experience. For more ideas, please visit Food to Grow on Pinterest.

Basmati rice
Did you try the recipe?
Feel free to share your thoughts 🙂.