Banana And Raspberry Smoothie Recipe

The banana and raspberry smoothie recipe amounts are one serving. Add more fruit and liquid to increase it easily.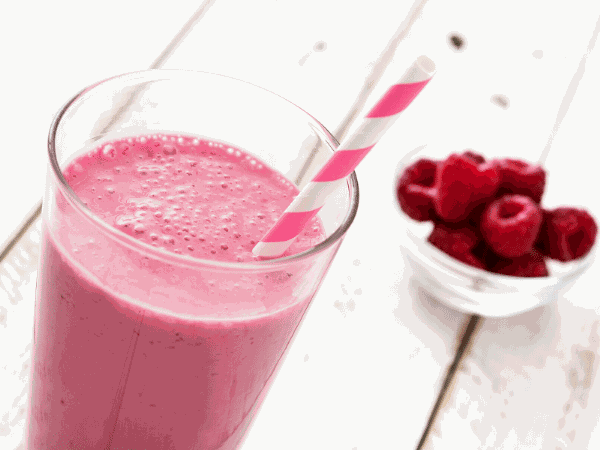 Prep Time: 5 minutes
Cook time: 0 minutes
Yield: 1 glass

Category: Dessert
Cuisine: New Zealand
Suitable: Vegetarian Diet
Ingredients:
1 small ripe banana
1 cup ripe raspberries (or frozen ones)
1 cup almond milk or a liquid of your choice
Variations:
Some require more sweetness in the smoothie, then consider adding a pitted date.

A spice that boosts the natural flavor and sweetness is vanilla essence. Add one or both ingredients before blending.
Thickener:
Spice it up
Step by step:
Fill the blender jar with the peeled, ripe banana and the washed or frozen raspberries.
Add one cup of almond milk or the liquid you prefer.
Add additional ingredients before blending.
Close the lid of the blender jar and blend the fruits for thirty seconds or until smooth.
Recipe, images, and content © Food to Grow, unless noted otherwise | www.Easy-Healthy-Recipes-For-Kids.com